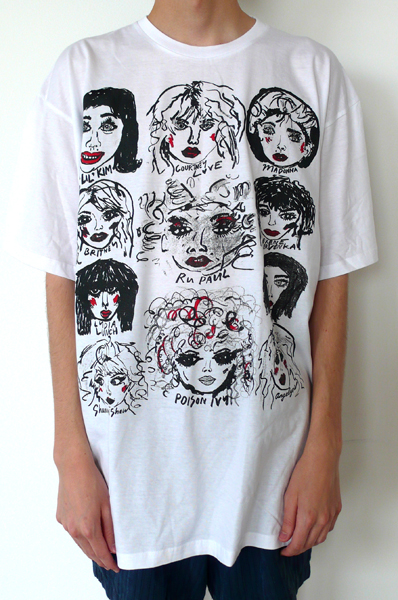 Wacky Wacko
Girls Gerls Grrrls T-Shirt
Double sided tee shirt featuring some of the best female musicians of all time.
(Lil' Kim, Jan Terri, Ru Paul, Exene Cervenka, Lydia Lunch, Lana Del Rey, Shannon Shaw, Poison Ivy, Angelyne, Siouxsie Sioux, Poly Styrene, Courtney Love, Madonna, Britney Spears, Cherie Currie, Sade, Divine, Joan Jett, Francoise Hardy, Susan Fassbender, Debbie Harry and Grace Jones)
Art by Seth Bogart. 100% Cotton!
HI! YOU ARE LOOKING AT OUR OLD WEBSHOP, WHICH IS NO LONGER ACTIVE!
YOU CAN CHECK OUT ALL THE WACKY WACKO STUFF ON OUR NEW WEBSHOP BY CLICKING HERE! THANKS :)